#
Last night when I was resting on my sofa, I saw an insect flutter inside my room, it passed very fast and I couldn't see what kind of insect it was.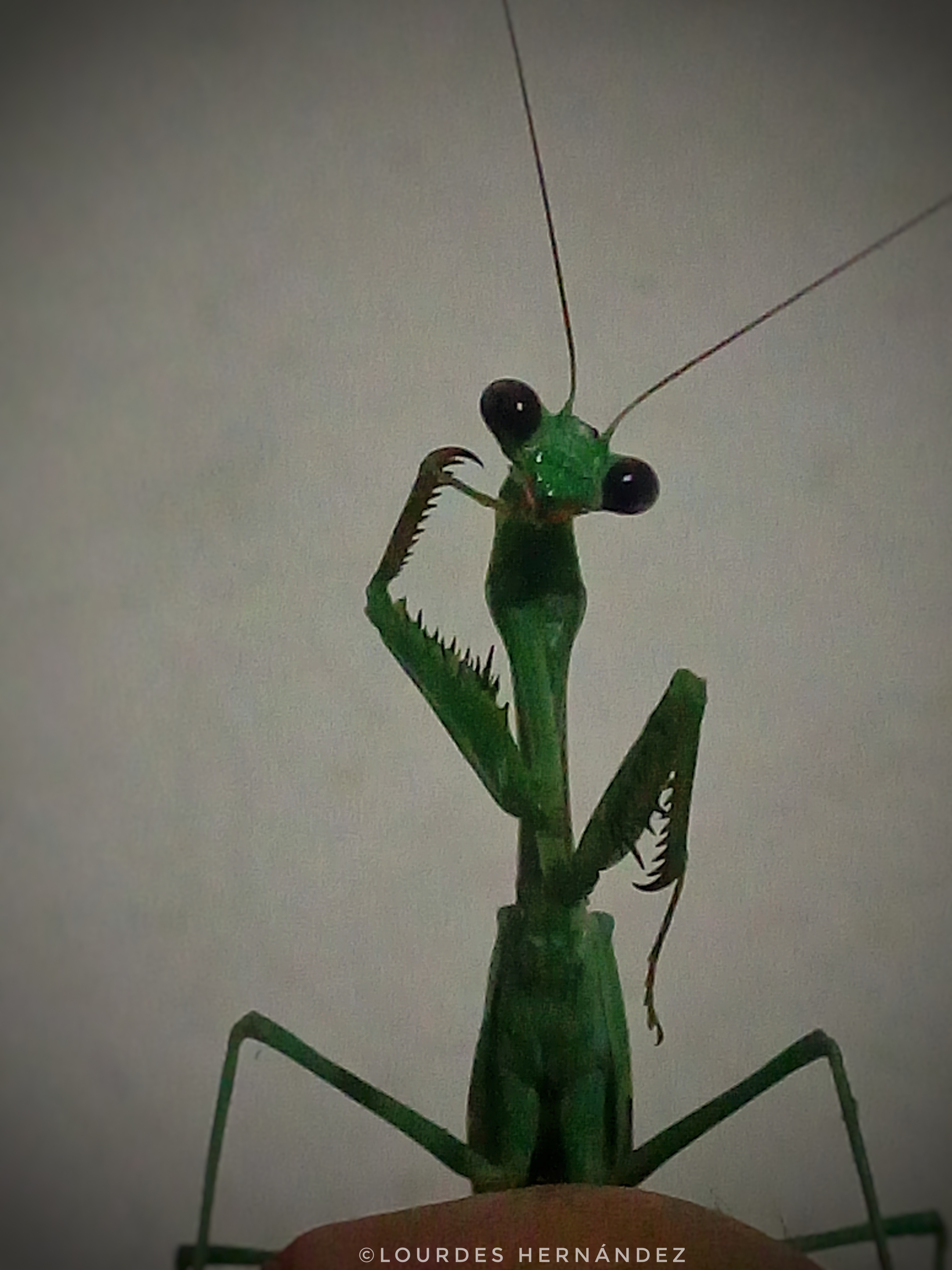 Anoche cuando descansaba en mi sofá, vi revolotear un insecto dentro de mi habitación, pasaba muy rápido y no podía observar de qué clase de insecto se trataba.
---
---
When he finally landed on one of the walls, I realized that it was a religious Mantis, had entered my room and was stuck there, fluttered everywhere to find the exit, which was already closed (My window ).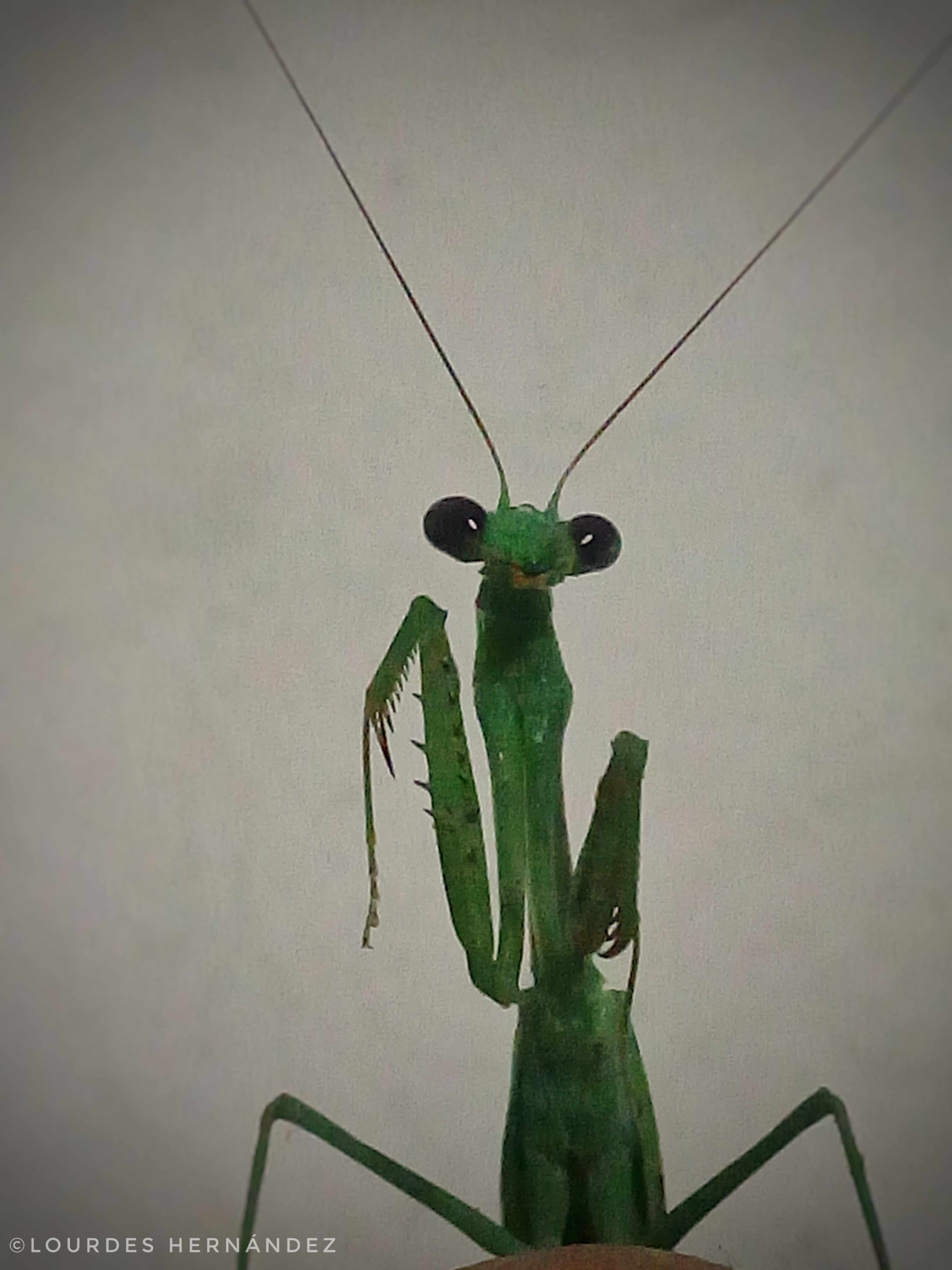 Cuando por fin se posó en una de las paredes, me di cuenta de que se trataba de una Mantis religiosa, había entrado en mi habitación y estaba ahí atorada, revoloteaba por doquier para encontrar la salida, la cual ya estaba cerrada( mi ventana).
---
---
I approached with care not to scare her and so I could take a few captures, she was calm they are usually very curious and calm I have had many as models, even many of them I have taken and they have posed in my hands.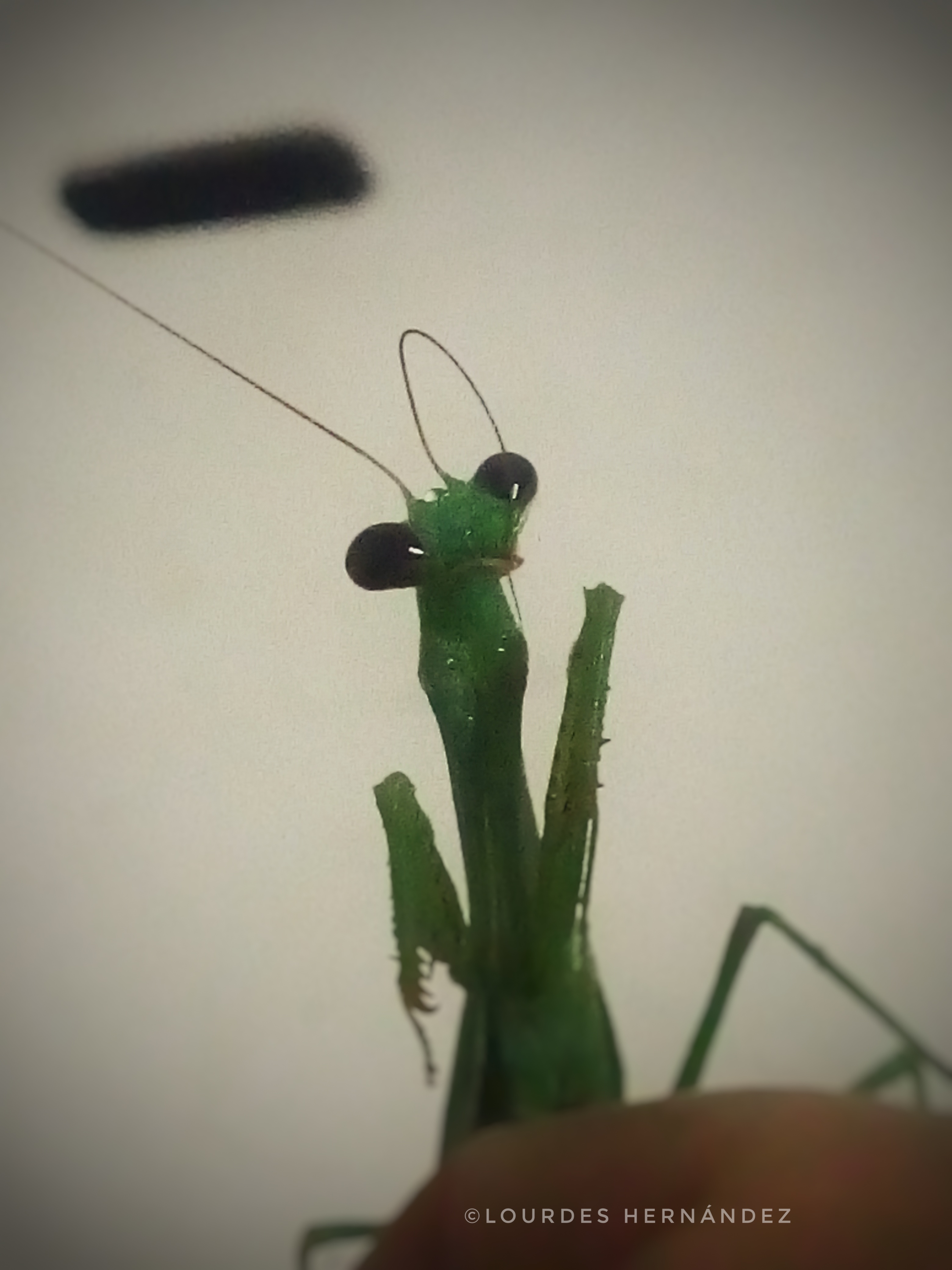 Me acerqué con cuidado para no asustarla y así poder tomarle unas cuantas capturas, estaba tranquila ellas suelen ser muy curiosas y tranquilas he tenido muchas como modelos, incluso muchas de ellas las he tomado y han posado en mis manos.
---
---
She was no exception, I put my hand to her to get on it … and she did it! As I said before, they are usually quite curious and calm, after observing her a little I dedicated myself to take some pictures.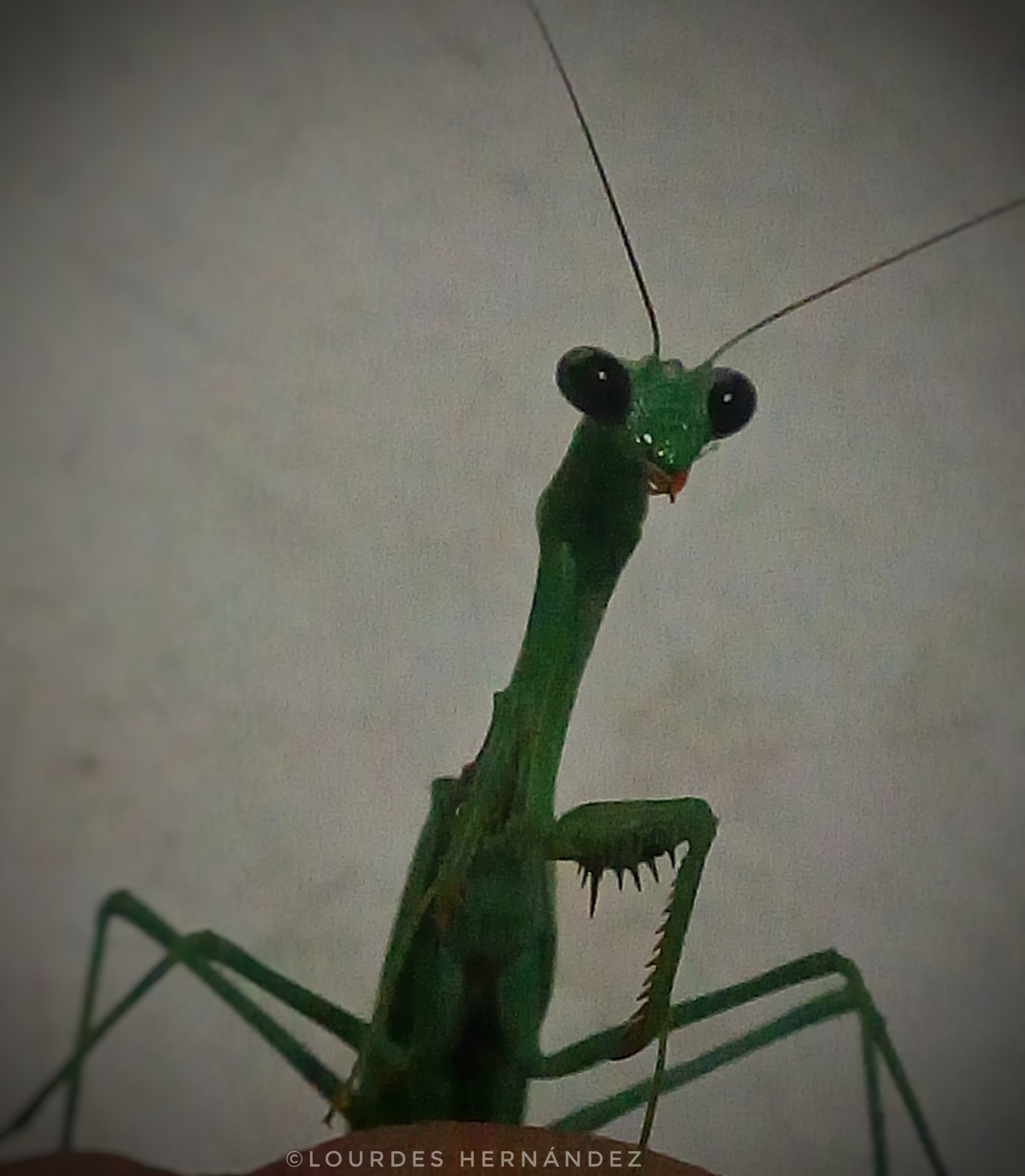 Ella no fue la excepción, le acerqué mi mano para que se subiera en ella y lo hizo!, como dije antes, suelen ser bastante curiosas y tranquilas, después de observarla un poco me dediqué a tomarle unas fotografías.
---
---
What I found most curious of these animals were their eyes, during the day they are light green and you can see their little pupil; but, at night, his eyes are completely different. His eyes are completely black, you can not see his small pupils, perhaps they are like those of the cats that change at night to be able to see better and take advantage of any vestige of light and to see well.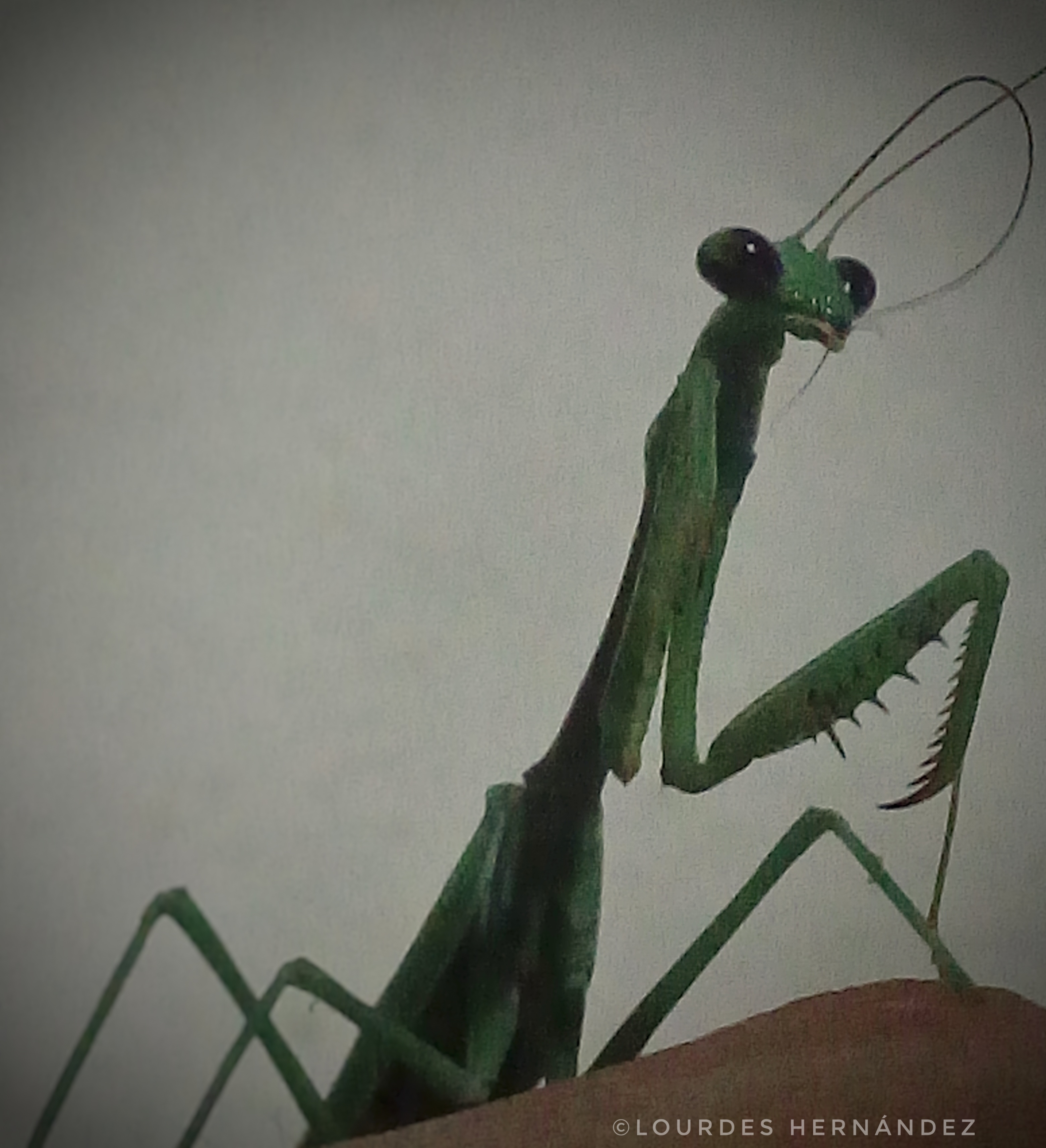 Lo que me pareció más curioso de estos animales fueron sus ojos, durante el día son verde claros y se logra ver su diminuta pupila; pero, de noche sus ojos son completamente diferentes.Sus ojos son completamente negros, no puedes ver sus pequeñas pupilas, quizás son como los de los felinos que de noche cambian para poder ver mejor y aprovechar cualquier vestigio de luz y poder ver bien.
---
---
I was very calm and happy to be my model, cleaned everything hehehe, they are always like that, they walk on some surface, then stay quiet and begin to clean legs, antennae, wings, everything.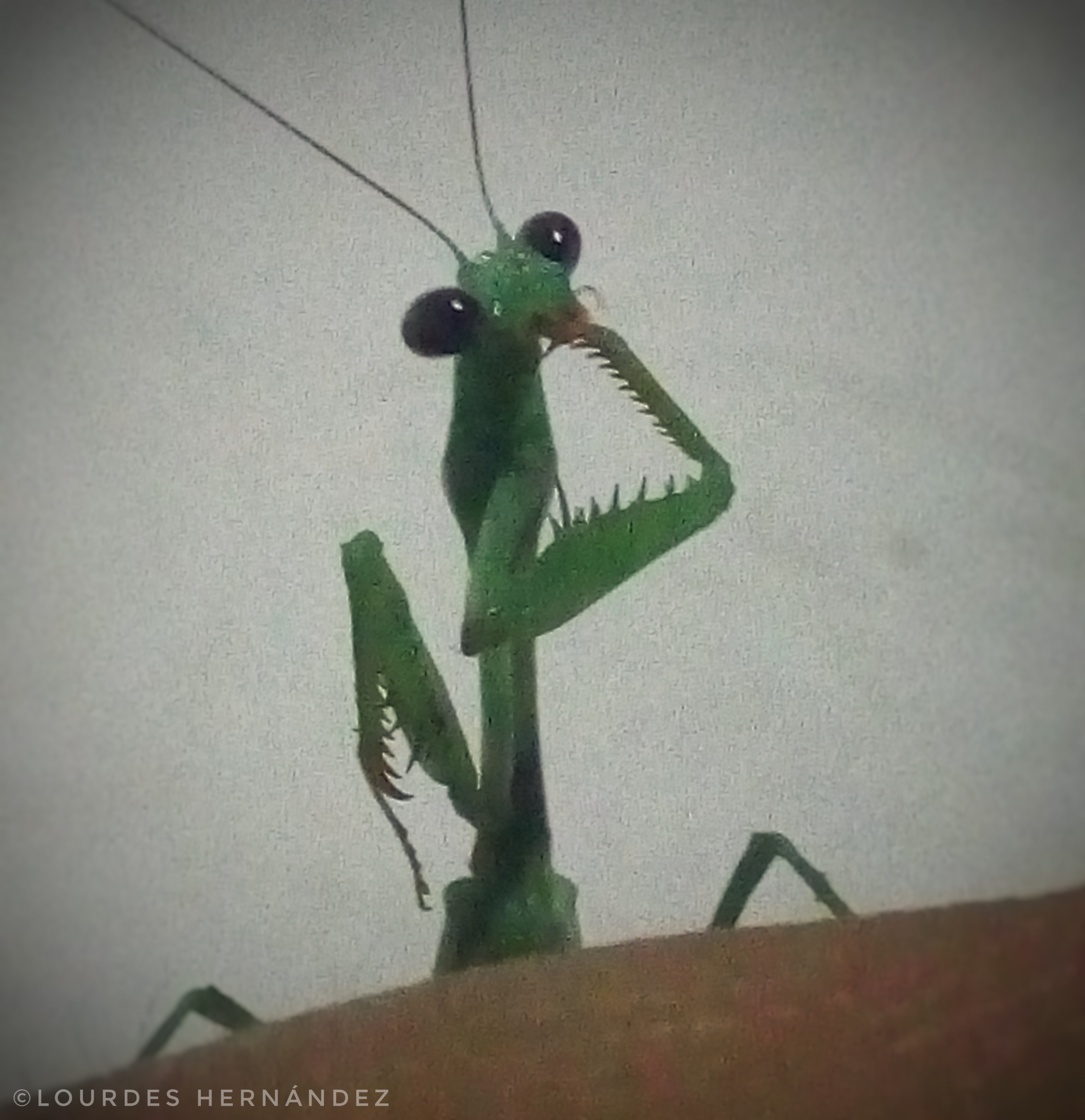 Estaba muy tranquila y contenta de ser mi modelo, se limpiaba todo jejeje, siempre son así, caminan por alguna superficie, después pagan y comienzan a limpiarse patitas, antenas, alas, todo.
---
---
I could make a few captures while she bathed, cleaned her legs, her antennae and stared at the camera, and although it seemed that she didn't think it was the cleanest of my hand, she was not about to fly away, she remained calm .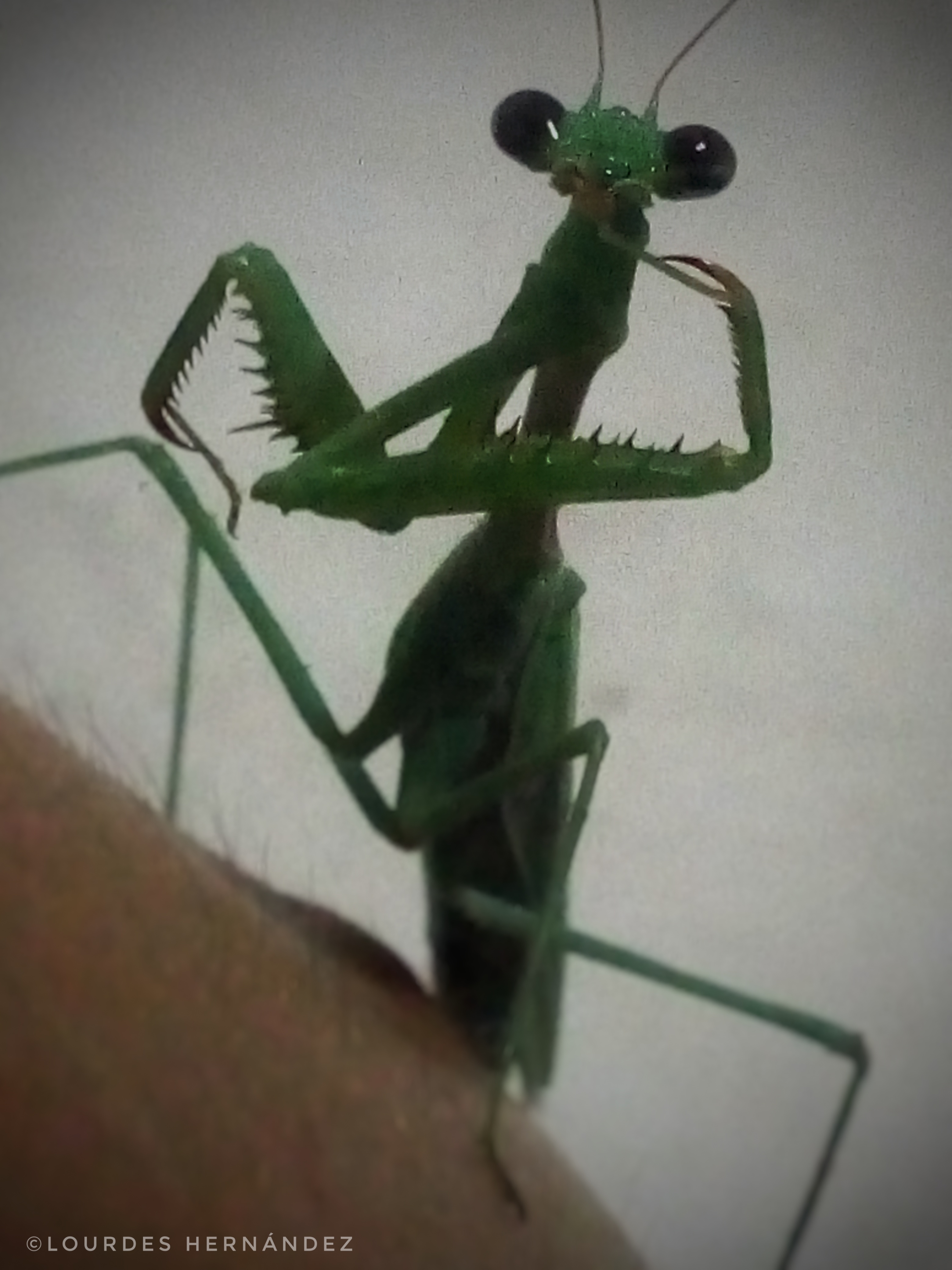 Pude hacerle unas cuantas capturas mientras ella se bañaba, se limpiaba sus patitas, sus antenas y se quedaba mirando fijamente a la cámara, y aunque al parecer no le parecía de lo más limpia mi mano, no se disponía a salir volando, permanecía ahí tranquila.
---
---
After a few captures, I left it in a safe place inside my room, it must be a high place since my cats showed interest in it, it seemed that it could be a good snack, I decided not to leave it free, since I was doing cold and I preferred to leave it inside and in the morning release it in the plants of my garden.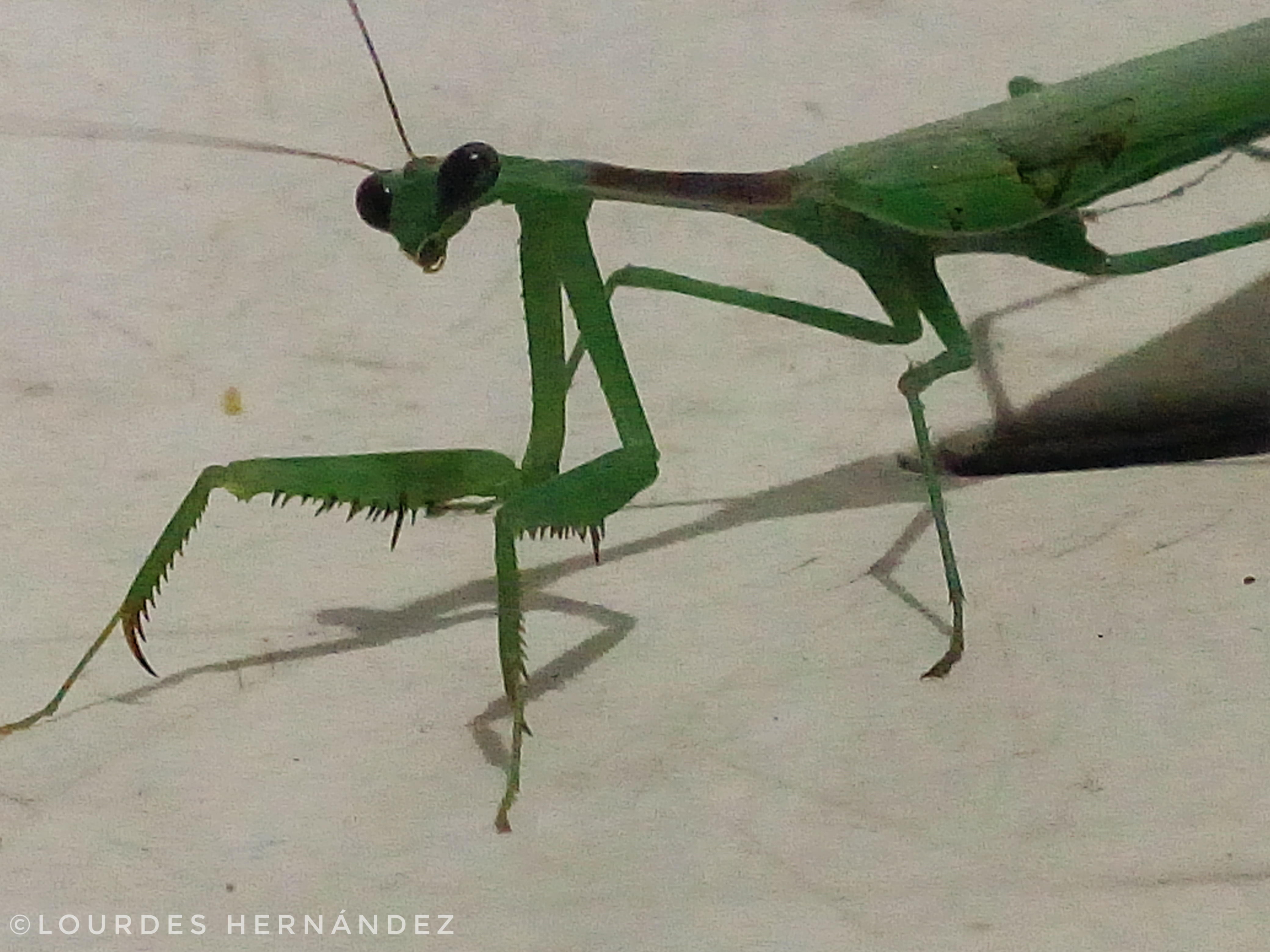 Después de unas cuantas capturas, la deje en un lugar seguro dentro de mi habitación, debía ser un lugar alto ya que mis gatos demostraron interés en ella, al parecer les parecía que podría ser un buen bocadillo, no la deje libre ya que hacía frío preferí dejarla dentro y hoy en la mañana liberarla en las plantas de mi jardín.
---
---
This morning with a little daylight I made this capture, here you can tell the difference in color in his eyes, after to this capture I left in my garden, she can live quietly or if her prefer to find another home.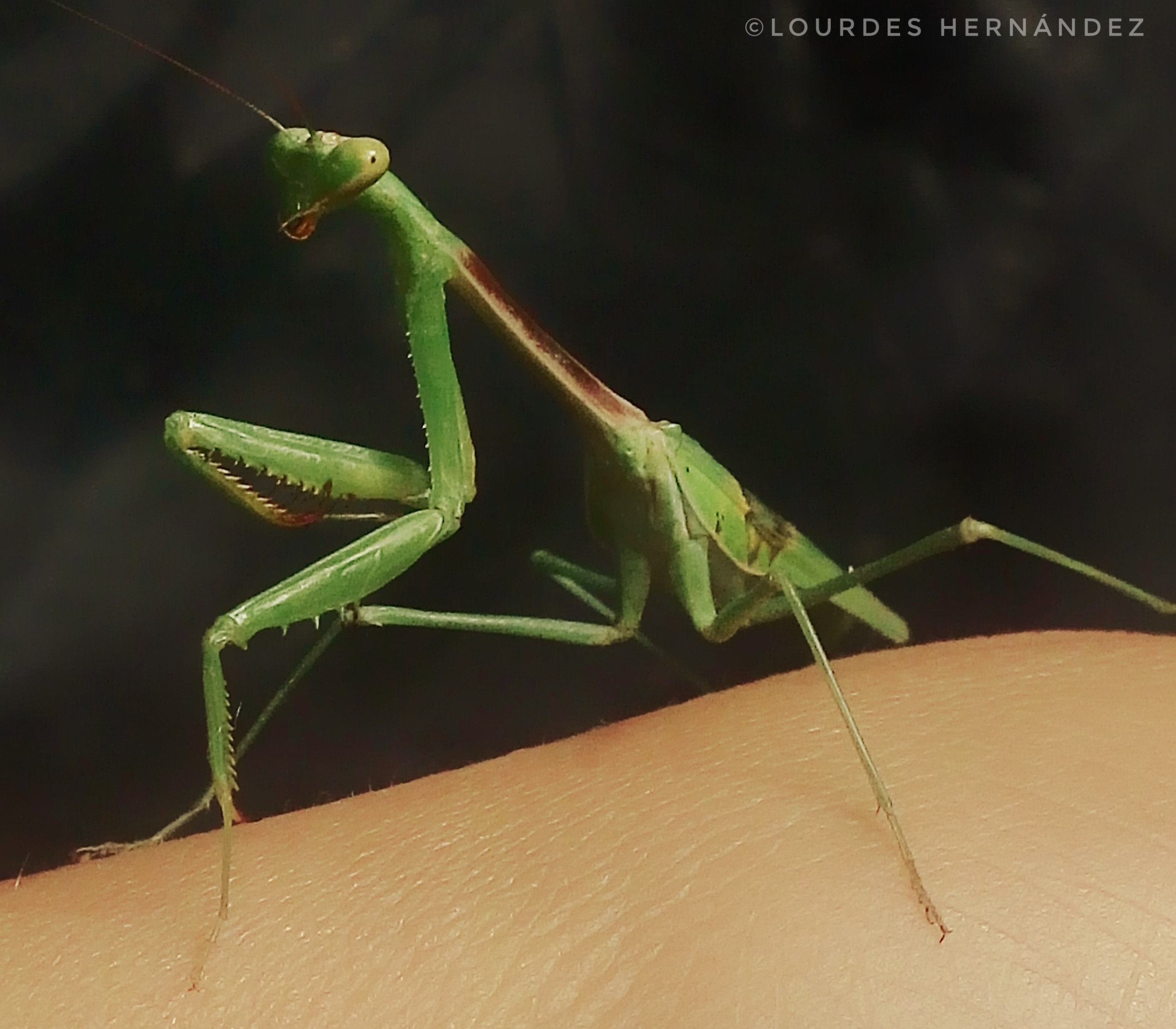 Esta mañana con una poca luz de día le hice esta captura, aquí se puede notar la diferencia del color en sus ojos, después de esta captura la deje en mi jardín, ahí puede vivir tranquilamente o si lo prefiere buscar otro hogar.
---
---
PHOTOGRAPHS TAKEN BY ME, WITH MY LG G3 STYLUS